ISO certification: quality solutions by ITENOS
Successfully help your business get ahead – with ISO-certified products and solutions by ITENOS. We plan, implement and operate customized solutions in the areas of data center, networks, and managed IT services in our own carrier-neutral data centers and within its own network infrastructures.
ITENOS is committed to recognized test methods and processes on the basis of the International Organization of Standardization's (ISO) standards. Our ISO certifications prove that ITENOS, as an established company on the market and as part of the Deutsche Telekom AG's group, has successfully developed and implemented a varied range of management systems in accordance to the globally recognized ISO series of standards. On this basis, we can continuously improve and adjust our services to the individual requirements of our customers, increasing our level of customer satisfaction and supporting our business goals.
Certified processes, high quality standards
Our ISO certification confirms that – after an annual accreditation by the independent certification companies DQS and DEKRA – the reviewed processes are compliant with the internationally valid ISO standards.
The ISO certification assures our customers that ITENOS can prove its unique assignment in by the ISO organization. In addition, the certifications also confirm that our products and services are of a very high quality standard and that they satisfy the strict security standards and stipulations set by the ISO. This creates both transparency and long-term trust.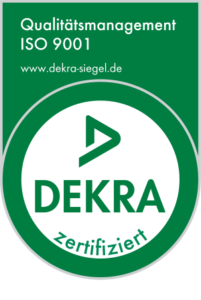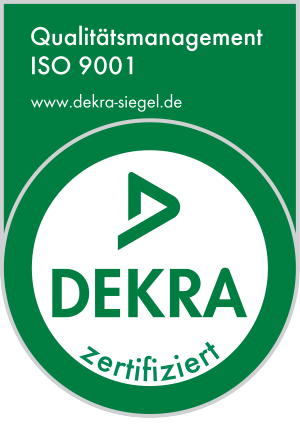 Quality management [ISO 9001:2015]
ISO 9001:2015 is a well-known internationally recognized quality management standard. It is the basis for a continuous improvement process of a company's management systems, allowing the company's services to be tailored to individual customer requirements. This ISO certification confirms that ITENOS' processes are planned and implemented in a future-proof manner. Minimizing risks and documenting information are just two aspects of this standard, which support our efforts to continuously improve our entrepreneurial practice, allowing us to further develop our own potential and to increase customer satisfaction, in order to efficiently achieve our and our customers' corporate objectives. Quality management according to ISO 9001:2015 means that despite constant changes and the resulting shifts in framework conditions and challenges, ITENOS is ready for the future.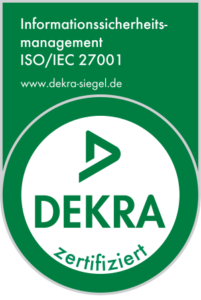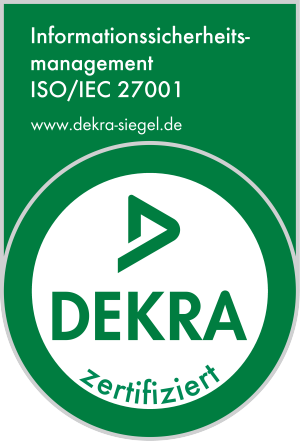 Information security [ISO 27001:2017]
Information is part of every process. It is often trivial, but sometimes it can also be critical and confidential. In order to be able to make precisely this important distinction for your organization, information must be classified. That is what the protection measures of the ITENOS information security management system (ISMS) are based on. The goal is to identify undesired activities and irregularities, to take appropriate counteraction, to close identified weak points and to continuously improve. Our ISO certification confirms that we consistently align our business processes with ISO 27001:2017. This verifiably results in a continuous improvement of our levels of security, a reduction of existing risks, increasing adherence to compliance standards, an increase in employee awareness, increased customer satisfaction, and consequently in a greater trust in ITENOS' services.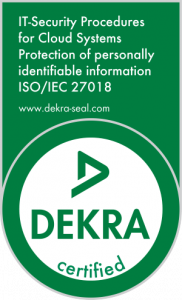 Data security in the cloud [ISO 27018:2019]
Under the umbrella of the standard for IT security management (ISO 27001), data security in the cloud is given particular attention. These security requirements are clearly defined according to the ISO standard 27018. They include many obligations for cloud providers, such as processing of personal data only in accordance with the customer's specifications, defined processes for communication, transfer, return, and destruction of personal data as well as documentation obligations with regard to data security, and the immediate duty to report data protection violations. These obligations are also covered by the European General Data Protection Regulation (EU-GDPR). ITENOS' ISO certification confirms that sensitive data is in secure hands with us and that ITENOS meets the strict security requirements and standards prescribed by both legislators and relevant norms. This creates trust, simplifies compliance with the customer's control rights in regard to commissioned data processing, and establishes a basis for legal security in operational business.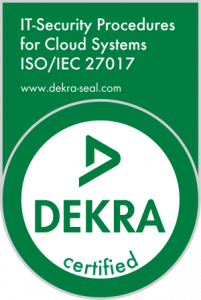 Information security measures for cloud services [ISO/IEC 27017]
The ISO 27017 standard is based on the internationally accepted standard for information security and focuses on secure data transmission. As an extension to the standard for IT security management (ISO 27001), the standard provides key implementation controls and guidelines for cloud providers and cloud users. Cloud usage has become very important for many companies, whether for data transmission, provision of software and applications, or as external storage. Accordingly, protection of data stored in the cloud and data in transit is becoming increasingly important. With certification according to ISO/IEC 27017, we are relying on control methods and implementation recommendations for cloud service providers and customers. Our goal is to make cloud services just as secure as other data in a certified information management system. The ISO certificate confirms that our services fulfill all security requirements with regard to data transmission and that your data is in safe hands with us.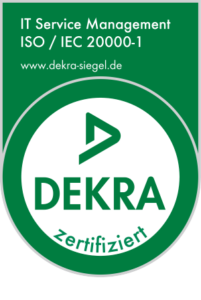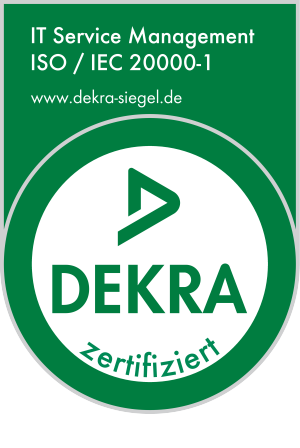 IT service management [ISO 20000-1:2018]
ITENOS' IT service management enables our employees to use and further develop their skills in a structured and targeted manner. Since our processes are transparent, Service Level Agreements (SLAs), which provide security in terms of planning and action, are available to our customers. Thanks to the ISO certification of our IT service management, we are able to identify opportunities for new services more effectively and realize these opportunities more efficiently. In addition, we have an overview of potential risks at all times and contribute toward corporate success via stable IT service management processes. At ITENOS, the Integrated Management System (IMS), which coheres the methods and tools of compliance with requirements from various areas such as quality, environment, security, energy and others, is emphasized in particular. Our IT service management system, which is certified according to ISO 20000-1, is a powerful evidence of our reliable, cost-efficient provision of services – 24 hours a day, 365 days a year.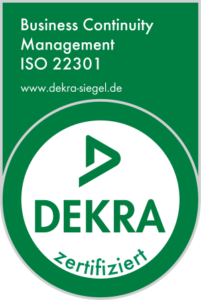 Business Continuity Management [ISO22301:2020]
A globally networked competitive environment means that business continuity management (BCM) is of vital importance across different industries as well as a way to achieve corporate resilience. BCM is an integrated process, which supports companies in identifying potential threats and their effects on business processes.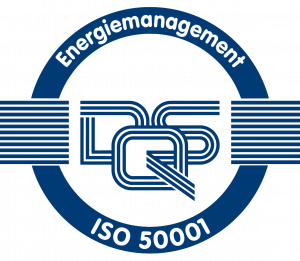 Energy management [ISO 50001:2018]
The energy management system according to ISO 50001 forms the basis of a systematic concept of energy-relevant topics of ITENOS. Both economic and ecological aspects play an important role in the energy management system. Consumption reductions are especially crucial in the context of ITENOS' sustainable trade. The processes according to ISO 50001 go beyond the requirements of the ISO 14001 standard. The revised ISO 50001:2018 standard is compatible with other energy management system standards including ISO 9001, ISO 14001 and ISO 45001. The goal of the standard is to continuously improve energy efficiency and requires companies to consider not only their own energy needs, but also external requirements and risks. Even though ISO 50001 certification is not a mandatory standard for ITENOS, ITENOS understands energy management as part of the strategic direction at the highest level and in this way firmly anchors the principles of energy management in the structure of the company.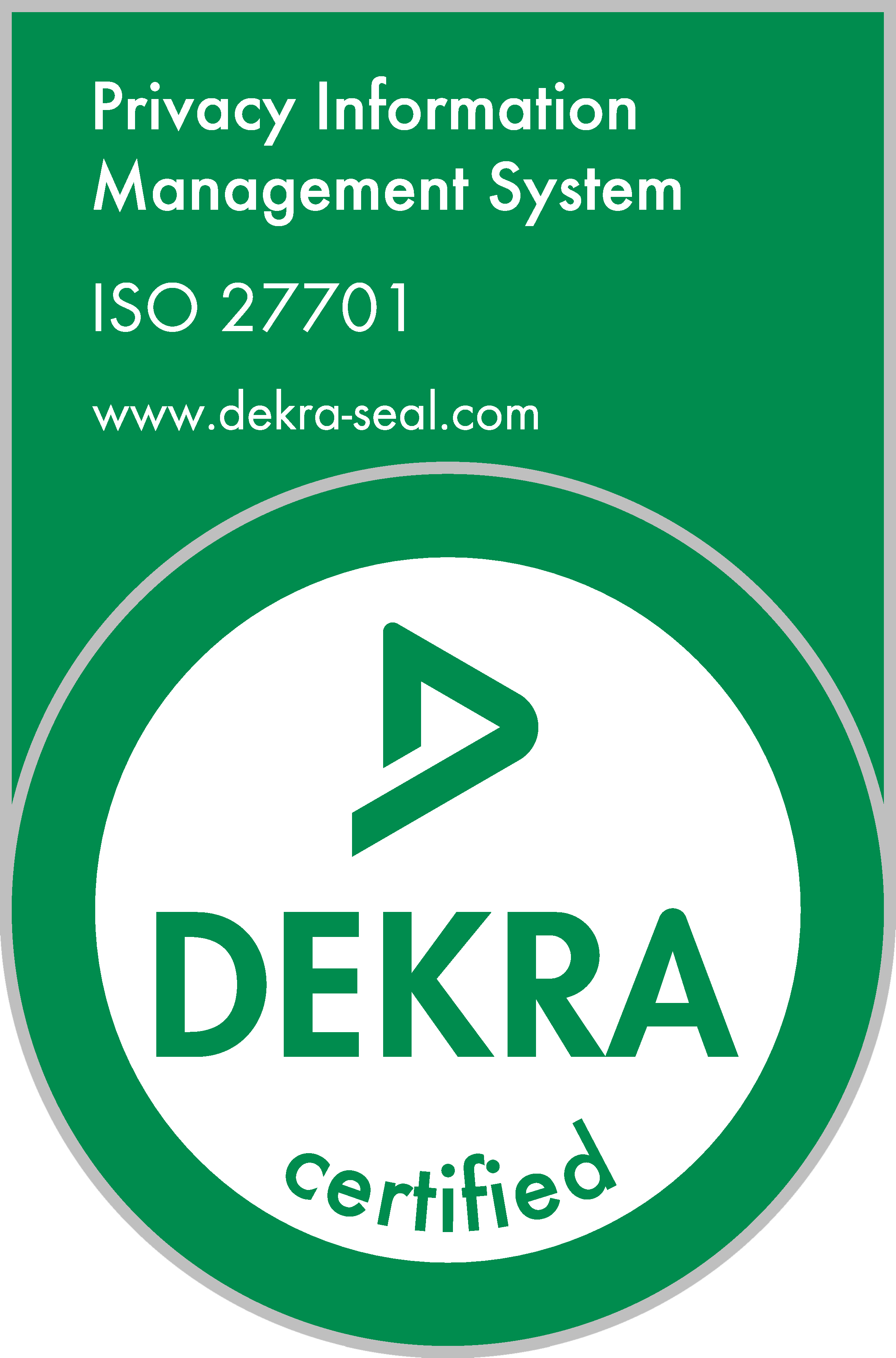 ISO/IEC 27701:2019
The ISO 27701 certification is a global data protection management system for more security of personal data and an extension of the information security according to ISO 27001. Thus, ITENOS not only protects sensitive information of its customers, but also offers an extended protection of personal data according to the German Data Protection Regulation (DSGVO) as well as the European requirements (GDPR). The aim of ISO 27701 is to anchor data protection in all business areas in order to make weak points identifiable and the associated risks controllable through appropriate countermeasures. ISO certification underlines that we handle our customers' data consciously and responsibly and, for example, train our employees regularly in this area. This increases our transparency and creates trust among our customers and business partners.